Laser Safety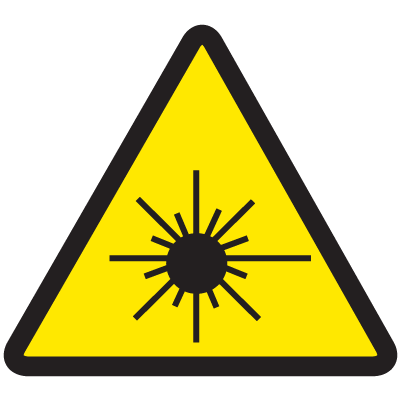 Florida Institute of Technology and the Office of Environmental Health and Safety(EH&S) maintains a laser safety program to assist researchers, faculty and students with the safe use of lasers and to maintain compliance. The goal of the laser safety program is to educate laser operators of the potential hazards of lasers. Annual laser inspections are conducted by Laser Safety Officer to ensure lasers are being operated safely. The Laser Safety Program and its procedures are based upon The American National Standards Institute (ANSI) Z136.1-2014 Standard for Safe Use of Lasers as well as state and federal regulations (64E-4 F.A.C. and 21CFR1040).
Lasers can operate in a broad spectrum of electromagnetic energy from ultraviolet (UV) to infrared (IR). Not all wavelengths present the same risks or hazards so great care and planning must be taken to avoid personal injury. Requirements for laser safety programs incorporate the identification of hazards, proper selection and use of personal protective equipment (PPE), implementation of engineering and administrative controls, and training.
LASER is an acronym which stands for Light Amplification by Stimulated Emission of Radiation. The laser produces an intense, highly directional beam of light. The most common cause of laser-induced tissue damage is thermal in nature, where the tissue proteins are denatured due to the temperature rise following absorption of laser energy.
The human body is vulnerable to the output of certain lasers, and under certain circumstances, exposure can result in damage to the eye and skin. Research relating to injury thresholds of the eye and skin has been carried out in order to understand the biological hazards of laser radiation. It is now widely accepted that the human eye is almost always more vulnerable to injury than human skin.
OSHA Inspector Questions about Lasers
If you have any questions about laser safety, please contact either Selvin McLean, Director & Radiation Safety Officer/Laser Safety Officer, at smclean@fit.edu or call (321) 674-7715.