Accounting
Far from the proverbial "bean counting" of yore, to study accounting at the Bisk College of Business is a multidisciplinary matching of technical aptitude and interpersonal finesse. Accountants must be competent communicators—capable of organizing and reporting on the financial health of the company as well as interacting with all levels of management to facilitate accurate and thorough financial understanding. They must also be ethical decision-makers and even forensic scientists—investigating transactions and deciphering records with integrity. Students who study accounting may become auditors or FBI agents, corporate executives or successful entrepreneurs, or professionals in public accounting, forensics or corporate finance. Because of this multifaceted skillset, accountants are more likely than any other profession to rocket up the corporate ladder to executive-level positions, like CFO or CEO.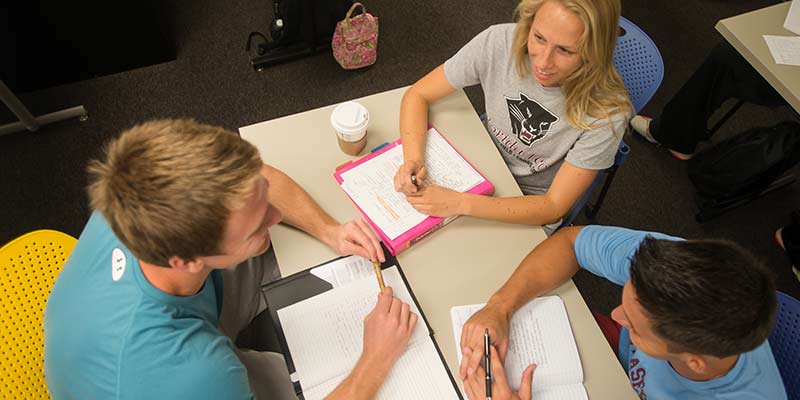 Accounting is an exciting field that will always be in demand. Remarkably, many top Fortune 500 CEOs started in accounting careers—dynamic gateways to promotion and job cross-over potential within any company. Technology, forensic accounting techniques, and increased opportunities as "super-sleuths" of company information and relationships have allowed accounting professionals to explore their passions through a wide selection of practice areas.
At Florida Tech, our immersive, hands-on approach ensures you not only study accounting, you experience accounting. You learn accounting in an environment of innovation and collaboration—where faculty mentors bring research in the latest forensic techniques, emerging technologies and international innovations into the classroom and where you connect with peers through opportunities such as collecting evidence for trial, influencing the formation of accounting regulations and interacting with top business professionals. When you study accounting at Florida Tech, you build a dynamic résumé of academic competency, professional practice and social contributions that places you ahead of the pack upon graduation.