Ethics And Social Responsibility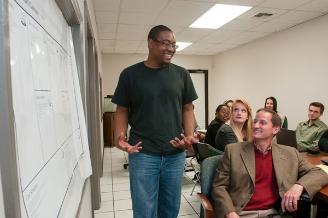 Ethical behavior and socially responsible decision-making are both admirable personal qualities and invaluable business skills that a student can develop through immersive hands-on projects and coursework with real-world applications. To reinforce the importance of ethics and social responsibility in business, we demonstrate how these practices translate into value for company stakeholders, employees, customers and community members. As a result, each student gains leadership skills in fostering a positive corporate culture.
At Florida Tech, faculty mentors provide hands-on experience in globalization as it relates to corporate social responsibility. You will use class projects and case studies to analyze policies, standards and practices while managing relations with key stakeholders. Learning leadership and social responsibility at Florida Tech prepares you to create innovative outcomes and customer value. You learn about corporate citizenship along with trends in social enterprise and philanthropy in a global environment and graduate prepared for advanced leadership roles.
Learning leadership at Florida Tech will give students opportunities to work with international organizations and to create resume-worthy experiences that will set them apart from their peers. Students' efforts to have an impact in their organizations and create socially responsible policies are enhanced by learning leadership skills aimed at having a bottom-line impact.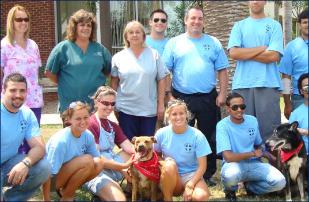 Undergraduate business students are required to perform at least six hours of community service as part of their Major Field Practicum. Also, business courses incorporate aspects of corporate social responsibility as part of the student learning experience.
Several examples of course projects are listed below.
Social Network Marketing Chase Bank Competition whereby students in a marketing class were challenged and attained a $10,000 charity award for Promise Brevard.
Paws on Panther Plaza whereby students in a marketing class set goals in support of local animal shelters that included: awareness for local shelters; increase the number of volunteers at local shelters; fundraise to support a local shelter; and place sheltered dogs.