Entrepreneurship
What is entrepreneurship? At Florida Tech, studying entrepreneurship is more than just taking a class or two. It is also a way of doing business—and a way of thinking—that has been incorporated into every business degree program offered by the Bisk College of Business. Whether you choose to be a business administration major with an entrepreneurship concentration or to focus on accounting, leadership, marketing or global management, early emphasis is placed on learning the skills and strategies of new business development and testing these skills in the marketplace. Entrepreneurship requires action. At Florida Tech, students learn by actually engaging in building real businesses.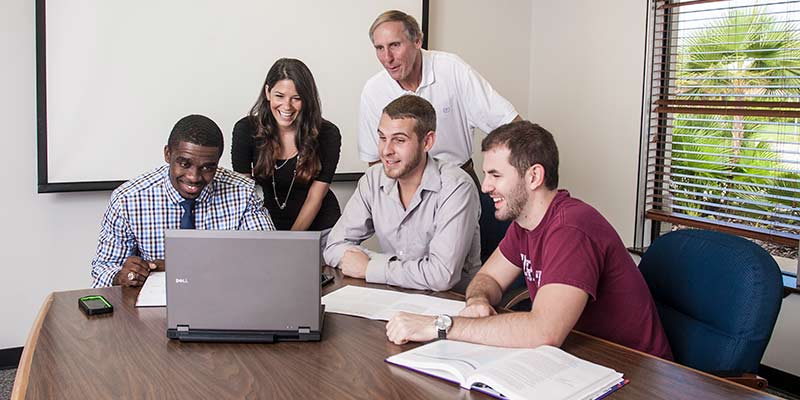 All business students at Florida Tech take the first steps toward launching a new business in their first year. In the first semester, students learn the theoretical concepts and foundations of entrepreneurship. In the second, students work in teams to build a functional business venture. So what is entrepreneurship at Florida Tech? It's learning to think like a leader, an innovator, a manager of change. Entrepreneurship is more than just starting a new business. It is about changing the paradigm from teaching traditional management skills to instilling a value creating entrepreneurial spirit into an organization. These are the skills that make our entrepreneurial students the most marketable candidates on the job market. Major in entrepreneurship at Florida Tech and in a few years, that person is you.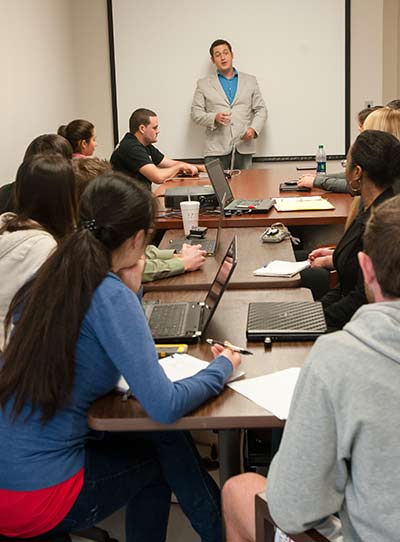 Given the opportunity to dive into the realm of new business development, business administration – entrepreneurship majors soon learn that defining what entrepreneurship is for themselves is an essential part of the process.
The experience of studying entrepreneurship at Florida Tech is one of exciting uncertainty, massive success and ultimately valuable challenges—all within a safe and supportive learning environment. The culture in the entrepreneurship program is one of passion and collaboration. Students freely share marketing ideas, channel-building strategies and professional networks. Often, visiting executives and successful alumni entrepreneurs will offer their answers to the question, "What is entrepreneurship?" during class visits, special lectures and working one-on-one mentoring our entrepreneurial students through the process of creating a business. These experiences, combined with access to the Student Business Incubator, as well as faculty who are committed to helping students become successful entrepreneurs, makes for an exciting and fruitful place for students to get their business ideas off the ground and turn them into something more.