Orientation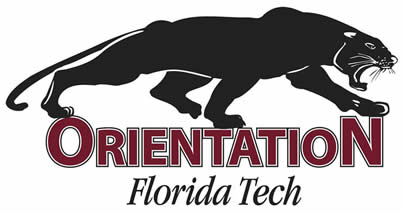 Congratulations on your acceptance to Florida Tech! As you make your plans to arrive, please remember, check-in and orientation are your first responsibilities as an international student in the United States.
Information concerning airport pickup (FREE!! for first-time "initial attendance" students; see link below) and specific orientation information will be sent to you throughout the semester before your arrival. It is extremely important that you read and follow all information so that your arrival and check in at Florida Tech will go smoothly. International students who are transferring from another U.S. school, and current FIT international students rising from undergraduate to graduate level, must also check-in with the ISSS office.
International Student & Scholar Services provides a specific international student orientation program which will be outlined on the orientation schedule. This orientation session is mandatory for all new students.
Complete Orientation Schedule
As an international student, the ISSS Office will be your primary point of contact on campus. Our role is to help you acclimate to Florida Tech through our services and programs and act as your primary liaison with the United States Department of Immigration. Your status in the United States is our primary concern.
Before your arrival, be sure to review important predeparture and arrival information as well as the International Student's Resource Guide for important information you need to know as an international student coming to the United States. We also recommend you visit Homeland Security's "Study in the States" website for information on how to study in the U.S. and how to maintain your visa status. The Office of International Student and Scholar Services has made arrangements for a one-time courtesy shuttle service for first-time international students from Orlando Airport. Be sure to visit the Airport Pickup webpage to review details on how place your request for airport pickup.
Since familiarity with your immigration rules and responsibilities is a requirement of U.S. immigration, your failure to attend orientation could result in termination of your status as a new student, so please plan your arrival accordingly.
Planning your Arrival Date:
For students who will be living on campus: International students who will be living on campus will be able to check in to campus housing on Nay 12, 2022. When you check in, you will be given your room assignment if you haven't received it already. If you wish to live on campus and have not yet made arrangements, it is important you sign up for Campus Housing as soon as possible.
For students who will be living off campus: Those students who elect to live off campus are required to make their own arrangements for housing upon your arrival in the United States. We strongly recommend you arrive in the United States a few days early so that you have time to settle in, adjust to the time difference, and be rest before beginning classes. A listing of local hotels can be found on the Predeparture Information site.
Orientation will include important sessions such as placement exams, registration and academic advising. Details of the general orientation program, including schedule, can be found on Florida Tech's Orientation Website.
If you have further questions regarding general orientation, please contact the Office of Student Activities at (321) 674-8080, or e-mail orientation@fit.edu. For specific questions pertaining to your status as an international student (your arrival/immigration issues, etc.), please contact International Student and Scholar Services at (321) 674-8053, or e-mail isss@fit.edu.