Other Ways To Help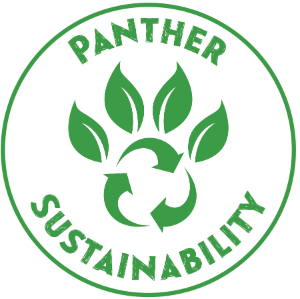 Responsible Purchasing:
It is important to buy products made from recycled or recyclable materials in order to strengthen the market for recyclables and "green" products. Many companies, such as Office Depot and Home Depot now have "green" catalogs containing numerous items made from recyclables or renewable resources.
Join An Organization:
There are several on-campus organizations dedicated to promoting Recycling, "green" practices and Sustainability. View the listing of Student Organizations, or:
Student Organization for Sustainable Action: SOSA is the main student organization advocating for more sustainable and green Initiatives on campus and in our local community. They provide students a platform and voice to effect real change on our campus while studying to change the future.
Student Government Association Quality of Life Committee - The QOL functions to identify analyze and provide suggested solutions for the challenges and opportunities concerning the quality of campus life for students, faculty and staff. The QOL reports to the Student Government Senate.
Encourage Reduction Practices:
Incorporating waste reduction practices into recycling efforts presents an opportunity for a large pay-off in reducing the waste before it is produced.