Digital Screens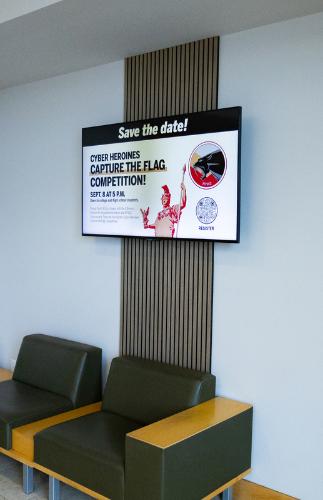 Florida Tech uses a network of digital displays in high-traffic areas across campus to share announcements and information with our campus community. The content on these screens is managed by Marketing and Communications and may include upcoming event listings, celebratory messages, fun facts or news of note. We curate this content based on the campus calendar, newsroom highlights, seasonal announcements and other university priorities. For questions regarding screen content, email marketing@fit.edu.
General Guidelines for Digital Screens
Featured information is of general campus interest and open to all.
Content is rotated weekly.
Content is curated from the campus calendar, Engage platform, Florida Tech newsroom and other sources.