Presentation Template
A Florida Tech-branded PowerPoint template is available for use by faculty and staff. Choose from a variety of slide layouts within the template, including multiple options for title pages, transition pages and content pages, to meet your communication needs.
Slide Examples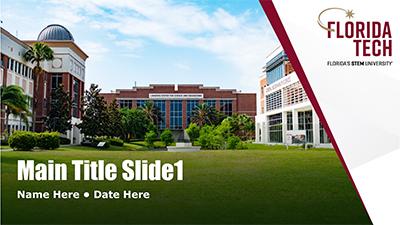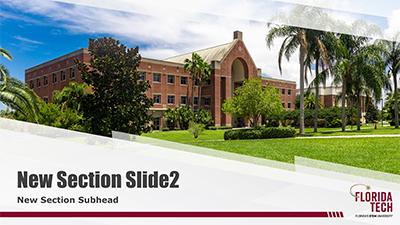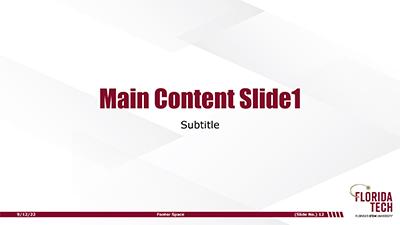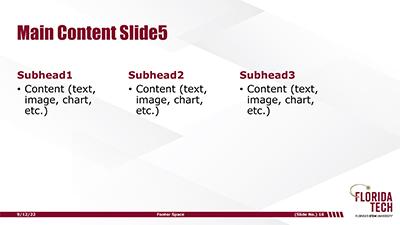 65th Anniversary Template
To acknowledge the university's 65th anniversary, use this template with the anniversary insignia.