Psychology Science Minute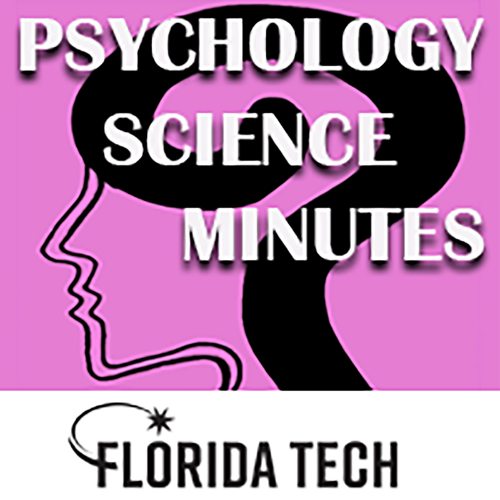 Psychology Science Minute shares brief (one minute long) summaries of current psychological science research and its importance to your life.
Why present one minute spots for psychological science?
There's been exciting progress in psychology. It has made a difference in our lives, as have other scientific discoveries in the past 50 years.
People really don't know many ideas are based on psychological research. They may be surprised to learn about the varying specialties of expertise within our field.
People may benefit from consulting a psychologist but do not do so because:

There is still a stigma at seeing a psychologist, unlike other professionals such as auto mechanics, medical doctors, lawyers, plumbers, and other professionals providing expertise
They don't know what psychologists do differently from counseling, social workers, psychiatrists, and other mental health professionals
They do not understand that there is a science of psychology that is the basis for the profession.

There are many myths about psychology that people should know are untrue.
There are many small bits of scientific based facts that would be helpful in everyone's daily lives and thus implemented by many if we dispersed them more widely.
Messages can be timely...Health care, violence, sexual abuse, conflict, torture, politics of opinion polls, basis for laws and new policies...are periodically in the news.
We have a responsibility to educate the public about our science.